The Invisible Sun Sooth Deck Art Book
"Invisible Sun" is the new role-playing game from Monte Cook Games releasing in February 2018 (This is a release date push as IS originally had a November 2017 release date ).  As part of the Kickstarter, MCG just released the "Invisible Sun Sooth Deck" art book.  The "sooth deck" mechanic allows for significant changes to the nature of magic depending on which card is in play.  I will cover the mechanics of the "Invisible Sun Sooth Deck"  in a post after the game releases, but for today I just wanted to share some of the beautiful art in this book.  Sadly, the book is part of the Kickstarter rewards and not available to the general public, but here are a couple of images to tantalize you with what the final game will look like.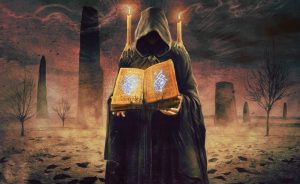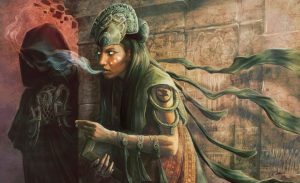 I am in for the whole package on "Invisible Sun" and the  "Invisible Sun Sooth Deck" art book fills me with confidence. The quality of the art on these cards is excellent and if the rest of the game meets these standards, I will be very pleased indeed.
Trask, The Last Tyromancer