Catalyst RED–Retail Electronic Delivery–PDF Sales at Brick and Mortar Game Stores
Catalyst Game Labs, publisher of "Eclipse Phase," "Cthuhlutech"and "Battletech" recently announced "RED." Catalyst Retail Electronic Delivery allows  PDF sales at your FLGS.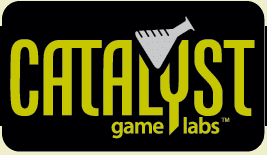 It is currently in Alpha (very early testing) at nine retail game stores across the country. The link above leads to the original announcement, but I had some additional questions. Catalyst's Operations Manager, David Stansel-Garner kindly answered.
1. How does the retailer actually sell the PDF? Do you have some sort
of kiosk setup or is it just a matter of going to the cashier and asking
for a specific PDF?
–DSG–
Participating retailers are required to have a computer and internet access. The customer simply asks the retailer for what they'd like in PDF form, and then the retailer will take payment and the customer's email address. After confirming the address, a link is emailed to the customer to download the PDF.
2. Assuming it is at the cashier and not a kiosk, what is the delivery
time? Does the retailer have to "batch out" all of their purchases at
end of day like a credit card terminal?
–DSG–
Nope, the delivery is instant upon confirmation of the email address. You can buy a PDF and download it there in the store seconds later!
3. Will the prices be the same at the retailer as your online store?
–DSG–
Those are the manufacturer recommended prices. We treat the PDF as any other book we'd sell to a retailer, so the retailer is free to charge what they'd like. We do recommend to retailers that they use the system to secure pre-orders for products by offering a discount off the PDF though.
4. Is this a first step towards a Print-on-Demand solution from Catalyst?
–DSG–
PoD has progressed quite a ways in the last few years, but it's still not up to where we could use it for our main publications. We may find ways to use it on projects (and indeed have in the past), but for now, all of our core books will be traditionally printed.
5. Has there been any consideration to becoming a retail gateway for
other company's PDF products?
–DSG–
There have been several inquiries into using the system for other publishers, but at this time we'll be sticking to our own games. Remember, we're still in alpha with the system. However, I won't discount expansion in the future. So to answer the question, yes we've considered it, but now's not the time to start.
Those were the key questions I had, but if my readership has any questions,  please drop me a comment and I will try to get an answer from Catalyst.
On a personal note, I am thrilled a game company recognizes the value of brick and mortar game stores. FLGS gestate the next generation of gamers, create lifelong networks within the hobby and, most importantly, provide a place to play…without parents! Amazon Kindles, netbooks and tablet computers make this a viable option for gaming in the next few years. I foresee a day when buying the new RPG involves downloading the base book to your device for immediate in-store use.
Sadly, none of the participating stores are in my state. Here is the list from Catalyst's site, so if you live nearby and feel the urge to pick up a PDF drop me a line. I would like to hear how it goes.
Adventure Game Store
6967 Stirling Rd
Davie, FL 33314
Black Diamond Games
1950 Market St Suite E
Concord, CA 94520
Castle Perilous
207 West Main Street
Carbondale, IL 62901
EndGame
921 Washington
Oakland, CA 94607
Le Valet d'Coeur
4408 St-Denis, Montreal
Quebec, Canada, H2J 2L1
Modern Myths
34 Bridge St #4
Northampton, MA 01060
Myriad Games
8 Stiles Rd.
Salem, NH 03079
Rainy Day Games
18105 SW TV HWY
Aloha, OR 97006
The Danger Room
2213 S. Scatterfield Rd
Anderson, IN 46016
Before I sign off, Catalyst also has a street date on some new games, including the fascinating "Eclipse Phase" post-human RPG I played at Gen Con 2009. All of the following books release on October 13th, 2009.
CAT21000 Eclipse Phase (Core Rulebook) ($49.99)
CAT23002 CthuhluTech: Mortal Remains ($39.99)
CAT35240 BattleTech: Masters & Minions ($44.99)
CAT25700 BattleTech: 25 Years of Art & Fiction ($64.99)
Trask, The Last Tyromancer