Arcane Legions Update: I Have a Starter Set!
Wells Expeditions kindly forwarded me the retailer demo kit for their new miniature combat game, Arcane Legions.  I saw a very early prototype of the game at GTS 2009 and was impressed enough to follow the game's development. Today I received the retailer demo kit. The kit is equivalent to the $35.00 starter set that will come out in September.  Tomorrow I planned on playing some board games at my local game store, but I think I will take this with me instead and get a feel for what the local gaming community feels about it. I will also run a game with Haaldaar, my co-blogger and give you a more detailed review on Monday.  In the meantime, here are a couple of shots to whet your appetite.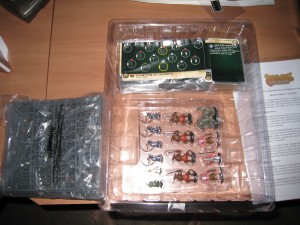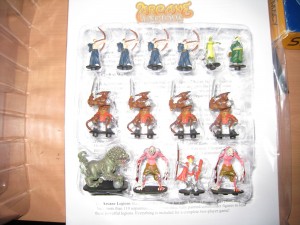 For further information about this game, please check out the Arcane Legion website.
UPDATE: My review is now posted.
The full review with in-game shots and everything fully assembled goes up on Monday!
Trask, The Last Tyromancer