Ex-Illis Closes Its Doors
Bastion Studios, publishers of the Ex-Illis  miniature game ceased operations today. I do not have all the details as to why, but it appears that they simply ran out of operating capital.  The guys at Bastion express hope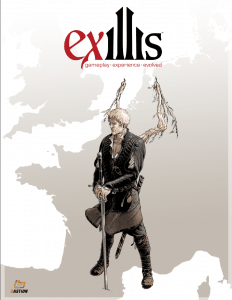 for a fresh round of financing, but that is still an unknown quantity. This is truly a sad day because I met the Bastion team two years ago at GTS and liked them. They had energy and a vision to change miniature gaming. I know Ex-illis is controversial among some gamers because of the software aspects, but at least they tried something new in an often stagnant industry.
Regardless, I think the "digital+tabletop miniature" game model has legs. I believe someone will pick up the torch and carry it forward.
In either event, I wish the Bastion team luck and hope they flourish in their new endeavors.
Trask, The Last Tyromancer