Role-Playing Games
Role-Playing Games
Game Conventions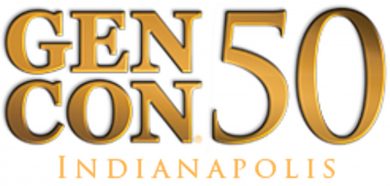 Derek Guder, event manager of Gencon 2017 posted an interesting analysis of Gencon 2017 event demand.  Basing the numbers on
Gaming Accessories
trask
Comments Off

on Beyond Protocol Street Date Announced
Beyond Protocol , the MMORTS beta I am participating in will be released November 21, 2008. You can get an
trask
Comments Off

on Four Good Reasons Not to Run Your D&D Game with a Laptop
trask
Comments Off

on Plastic Sleeves for Board Games from Mayday Games and a 15% Discount!
trask
Comments Off

on Beyond Protocol Beta is Now Open!
Much like Trask, my Gen Con 2016 was a great experience!  The issues were minor, the fun was major, and the
trask
Comments Off

on My Major Effect Numenera-Compatible Dice Are Unbalanced…In the Worst Possible Way
Stuart Greenwell
Comments Off

on Cheap Miniatures! Expanding the world of No Thank You, Evil!
Monte Cook Instant Adventure