A Road With No End: Endless Fantasy Book Series
I am an avid reader of many genres, but one genre in particular has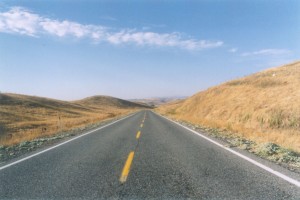 my ire up and I feel the need to rant.   Recently I am disturbed by a trend toward fantasy novel series instead of stand-alone novels.
I am not at all opposed to series per se, but I think they should only come about when the first novel is successful enough to justify a follow-up story.  Far too much of the average book store's fantasy section  is filled  with titles like "Star Slayer: Book 1 of the Star Warrior Series" or " Mammon: Book 1 of the Publisher's Greed Series."
When I was younger, I believed that a sequel was a sort of  reward for the author producing a quality product that sold well. Now, authors I have never heard of magically appear on book store's shelves with a "Book 1" of a series. It is clear that publishers are trying to create a new franchise with long-term, consistent returns.
Which is a bit sad, because in their pursuit of franchises I am certain that really high-quality one-shot novels go by the wayside or receive little to no marketing. Which in turn makes them even less attractive to book sellers. It is a vicious cycle.
Even worse, great one-shot novels now face editorial mutilation to make them stretch into a three book series, degrading their quality.
I would not mind as much if these series books were of high quality, but sadly many are little more than quickie pulp products. Light and fluffy literature is fine, but it will not sustain you over the long-term. I need some meat on my fantasy novel's bones.
Personally, I find series intimidating. You just know that the first book will have some cliff-hanger that demands you purchase the next novel. I cannot stand cliff-hangers, the not knowing kills me. So, I gleefully buy the next book in the series. It is like signing on to a literary death march with no end in sight.
My fears have a very real source that I can sum up in three words:
First book great, second book really good, third book still ok and then it goes downhill like an avalanche, but you cannot stop reading because the story is so engrossing. There are so many open plot points that you refer to websites to keep track of the characters. You even forgive the author when an entire book comes out and nothing really significant happens and is clearly written to stretch the series out. Stretching it out so far that the author dies before it is finished!   I have stuck with this series for 12+ years and the final novel is out at the end of this year…finally!
Sorry! I was mistaken, the "Wheel of Time" series will now end in 2011, after only three more books.  It is almost enough to make me cry…
The time and energy investment for starting a new series is significant and I vow not to start another series without the following conditions being met:
1. The series is complete. No waiting years for the next novel or worse, never
2. Someone I trust recommends it after they completed the series.
I have no solution, other than personally not buying into these series. Am I alone in my feelings or are there others out there with the same concerns?
Trask, The Last Tyromancer