GAMA Trade Show 2010 Hyperlinked List of Exhibitors and Vendors
GTS, the Gama Trade Show 2010 starts on March 22, 2010 and here is my yearly hyper-linked list of all the exhibitors. There are 98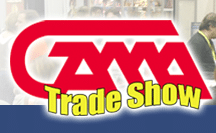 exhibitors this year, which is up from last year(76). This is good news in itself, but I am also heartened to see some new participants like Wyrd Miniatures and Collins Epic Wargames, both relatively new companies.   Bastion, producers of "Ex-Illis" and my "Best of Show" pick for last year is back, as are the usual suspects, Wizards, Wizkids, Alderac, Asmodee, Catalyst Game Lab, etc.  Oddest attendee so far is the "Chubby Hubby Underwear" company that sells up to 6XL underwear. I guess they heard about gamers…err…bulk and decided it was a target-rich environment….
Here is my current plan for covering the show. Haaldaar, my co-blogger, agreed to help this year with covering the show. My goal is an entry for every GTS 2010 exhibitor on livingdice.com! Like last year, I will combine some exhibitors into a "group" post, while more notable or interesting exhibitors receive their own posts.  I expect it will take both of us about a week to get all of the content posted. I am calling it a "virtual trade show."
One event of special interest is the yearly  "Wizards of the Coast" seminar, where WOTC  makes announcements about upcoming products and plans.  Last year I live-blogged it and posted after the seminar was over. It was a  popular post. This year I have better tech (Iphone) and a live-blogging solution that will allow the posts to go up in real time! It is a bit of an experiment, but I hope you drop by and watch the seminar unfold.
I might also cover some other events, time permitting.  If there is something you think deserves special attention, please drop me a line and I will do my best to take a look.
On an unrelated note, my Great Munchkin Bookmark Giveaway is coming to a close soon.  To enter, just subscribe to my RSS feed for a chance to win!
Trask, The Last Tyromancer
The numbers next to each exhibitor is their booth number.  As usual, a few of the companies have incredibly generic names and I could not find their sites. If you have information on any of these missing sites, please drop me a comment.

AAA Anime 315

Academy Games 433
ACD Distribution 316
Alderac Entertainment Group 509
Alliance Game Distributors 415

APBA Games 407
APE Games 515
Arcane Tinmen – The Spoils 225
Armstrong Forensic Laboratory Inc 533 ( This not a game company.   I investigated and AFL performs CPSIA toxicity testing for imported toys, in addition to their normal work.)
Art Whirled 123
Asmodee Editions 132
Atlas Games 337

Bandai 115
Bastion Studio 321
Battle Foam 327
Blue Panther LLC 120

Bucephalus Games 111
Chessex Manufacturing 103

Chivalry Games Inc 510
Chubby Hubby Undies LLC 338
Collins Epic Wargames LLC 431

Conquest Gaming 521
Crystal Caste 222
DBC Sports LLC 411
Dragonbreath Games 126
Duncan Toys Co 506
Family Games America 219

Flying Buffalo 240
FRED Distribution 142
Gale Force 9 329
Game Publishers Assoc. (GPA) 122

GameScience 335
Gaming Paper LLC 326
GHQ 139
Gorilla Games 120
Gozer Games 227
Greater Games Industry Catalog 116
Green Ronin Publishing 436

Imago USA 239
Imports Dragon 241
Konami 131
Koplow Games 310
Legion 523
Looney Labs 211
Mayday Games 529

Mayfair Games 100
Merchant OS 430
MindWare 207
Minion Games 408
Moosetache Games 518
North Star Games 306
Ody-See USA 406
Offworld Designs 110
Out of the Box Publishing 109

Ovation Productions Inc 410
Owl's Nest Games LLC 340
Paradigm Concepts 508

Petroglyph 324
PKXL Cards 439
Pulp Gamer 530
Queen Games 308
Royal Chess 307
Samurai Games 120
Smirk & Dagger 121
Strategicon 438
SWL Retirements 320

Tablestar Games 437
Tasty Minstrel 437
Uber Goober Gamess 426

Ultra Pro 317

Upper Deck Entertainment 423
V-Cube North America 339
Valley Games 437
West Coast Fun Games 130
Wizkids 419