In the Mail: Mistborn Adventure Game RPG from Crafty Games
I just received my copy of the new Mistborn RPG from Crafty Games.  Here is a shot of the book and I give Crafty Games credit for choosing an original publishing format.  This RPG looks very much like a hardbound novel, complete with dust cover.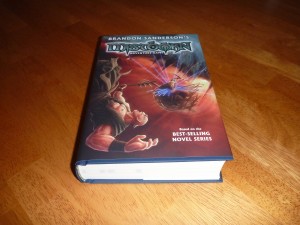 I will read through it and get some thoughts up on the site soon.
Trask, The Last Tyromancer