Netflix Suggestion: Call of Cthulhu
As some of my regular readers may know, I am something of a H.P. Lovecraft cultist…er…well-adjusted fan. I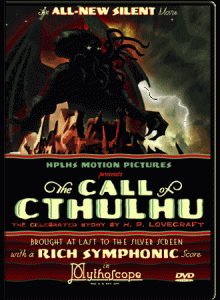 recently ran across something that is a couple of years old and it surprised me I missed it on initial release.  Still, it is cool enough to warrant a post.
Some enterprising souls put together a 47-minute silent movie based on the H.P. Lovecraft story of the same name.  The trailer is a must-see for any Lovecraft fan and is incredibly well-done, considering the budget. I also put the film into my Netflix queue for viewing this weekend and will give you a full report next week.
In the interim, go and watch the "Call of Cthulhu" trailer and revel in the glory of mighty Cthulhu!
Trask, The Last Tyromancer