The New John Carter Movie Worries Me
Edgar Rice Burroughs holds a special place in my heart after a misspent youth spent reading up on Barsoom and Pelucidar. Joy filled my soul when I heard a John Carter movie was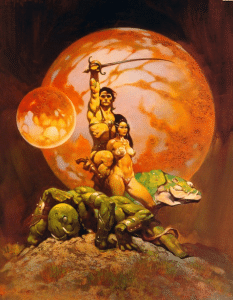 under development…until I saw the trailer. I really, really want this move to be amazing, but dread fills me.
Please do not suck, John Carter, because if you do suck there will not be another pulp sci-fi/fantasy movie for years of any scale at all. And pulp films need scale.
Am I alone in my concerns?
Trask