Eoris Releases a Playable Preview Module–The Third Contact
Eoris, the beautiful, but mysterious role-playing game quietly under development for the past year released a free 61-page preview adventure today. The adventure has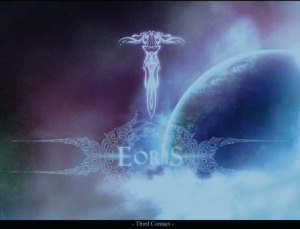 enough rules to make it playable without the main book and finally gives some of the long-awaited details about the system. I have not had time to read through it thoroughly, but it is beautiful and includes  excellent maps. I will do a more complete look at the adventure and the rules tomorrow.
I highly suggest you also download the maps as well. In a new twist; there are two versions of the maps, standard and sized for a plotter-printer. I have never seen this before from a gaming company, but I like it.
Also, the game is now actually for sale. You can get a base book for $59.95 or one of the special "chest" editions with a subscription to the web site, art book, etc for between $59.95 to $94.90.
Trask, The Last Tyromancer