New Gaming Product: Warealm Portable Game Tabletops from P9gaming
P9gaming is a new company that plans to release its initial product line at Gen Con 2009. P9 designed and patented a line of gaming tabletops designed specifically for collectible card game like "Magic: The Gathering" and "World of Warcraft."  Some of their features include a built-in life counter, card tray and carrying case.  I thought they were an  interesting idea and thought it worth a post. Here are a few shots of the tabletops.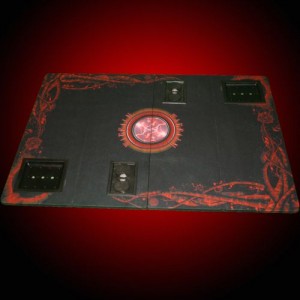 All of the game tabletops fold into a carrying bag for easy transport.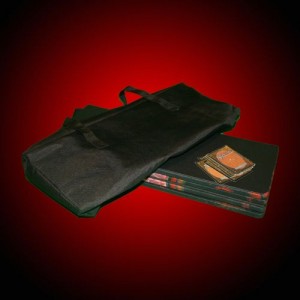 P9gaming also offers two other models, a circular and a large rectangular version, both designed for six players.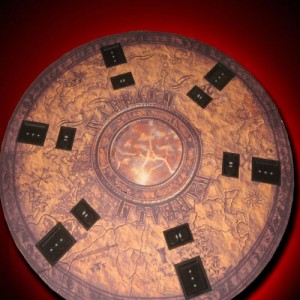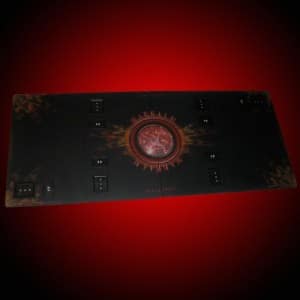 Although a bit far afield from my usual reviews, P9 is forwarding me one of the two-person "Dueler" tabletops in the very near future and my co-blogger Haaldaar has agreed to help me test it out.  I will try to have the review up in time for Gen Con.  If you are interested in more information about p9 or the game tables, you can check out their site at p9gaming.com.
Trask, The Last Tyromancer