Palladium Books v. Trion Worlds Rifts Trademark Dispute–The Court Ruled…
In the ongoing saga that is the Palladium Books v. Trions Worlds trademark dispute, there is a major development. Over the past few days several motions appeared before the court, covering everything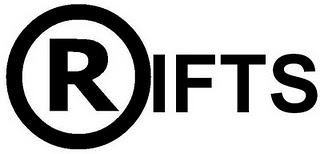 from outright dismissal for lack of jurisdiction from Trion to requests for discovery and restraining orders from Palladium. All of which took place at a very rapid pace over the past week. Today, the court finally issued its ruling regarding the motions and I am a bit surprised.
In short, the court dismissed the complaint filed by Palladium.
The full filing is below, but here is the important bit.
For the reasons stated above, the Court grants Trion's motion to dismiss under Fed. R.Civ. P. 12(b)(2) for lack of personal jurisdiction. In addition, the Court denies Palladium's request for expedited discovery. Finally, Palladium's motion for a preliminary injunction is denied for lack of personal jurisdiction.
I will save you some time and just say the court did not rule on the trademark issue at all. The reason for the dismissal was a lack of jurisdiction by the Michigan court. The motion for discovery and the injunction for the E3 trade show were also denied.  That said, I wonder if Palladium will re-file in a California court, where there is no doubt about jurisdiction over Trion.
Here is the full document.
Palladium Books v. Trion Worlds Decision
I will keep you apprised, as always.
A special thank you to Jason at the "Jason Richards Cannot Be Trusted" blog for the use of his clever logo.
Trask, The Last Tyromancer