Wizards of the Coast Gen Con Interview – Teaser
There are some companies that you can always count on to have an awesome booth at Gen Con.  Wizards of the Coast, is one of those companies. And this year was no different. Constructed in the middle of their booth space, was the metal monstrosity of a tower. The center at which was a closed off  a room for the storage of the products  on sale. However, on the top of this structure was a useable platform.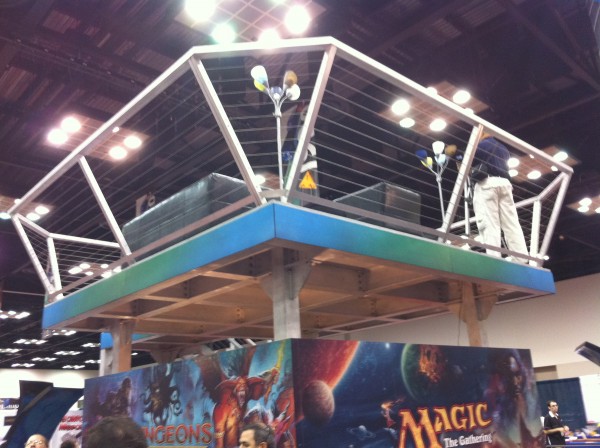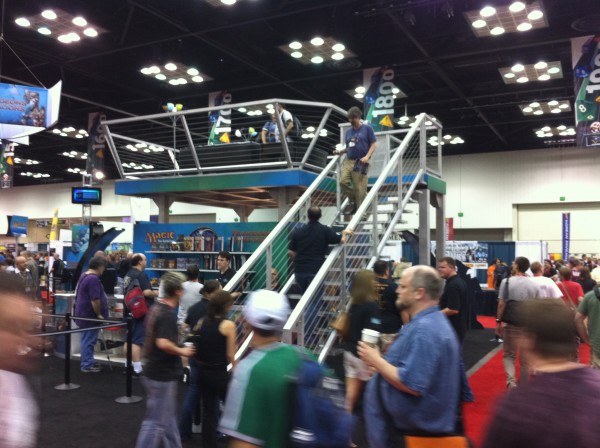 I climbed "The Keep" on Gen Con Saturday. When I reached the top, I saw a table at the center, with the latest WOTC games laid out upon it.  This table was surrounded by comfortable  couches and chairs. This was gamer paradise. The view from the top was spectacular, as it overlooked the entire vendors area.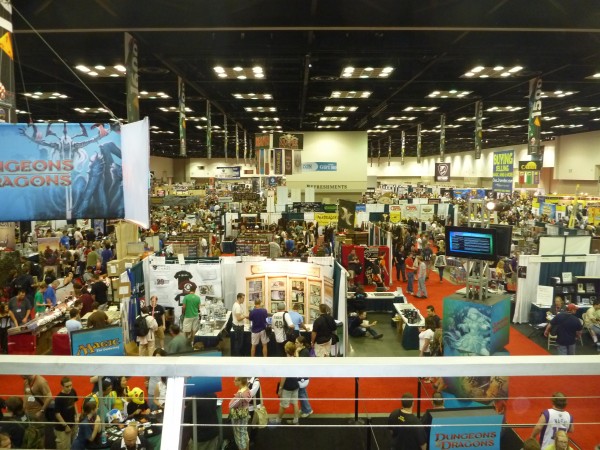 The reason for this ascension did have purpose. I did not break through the guard trolls and climb up in secret. No, I had a summons.  An appointment  to talk with D&D designers Mike Mearls and Rodney Thompson. The purpose of the interview was primarily to talk about the new D&D Boardgame line that is launching this month. However, with the attention of these venerable game designers, the topic also shifted to the new happenings in the D&D RPG line as well.
I will publish this interview in two parts. Next will be our discussion on the D&D Boardgames.  Following that will be talk about the D&D RPG.  Stay tuned over the next few days for some interesting conversation!
Stuart