Trion Worlds v. Palladium Books Trial Date Set
A quick update on the Trion Worlds v. Palladium Books Inc.  trademark case.  After a long silence from the court, some really dull pre-trial motion paperwork appeared today with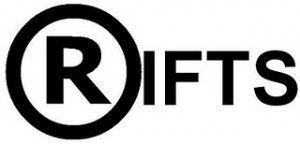 one useful piece of information; a trial date. Though lightening-fast by American legal standards it is well after the new year.
The case goes before a jury on February 28, 2011 with a estimated length of 5-10 days. That said, mediation between the parties was on the table, so the court date is really meaningless if mediation produces a settlement.
I will, of course, keep you up to date on any developments.
Trask, The Last Tyromancer