Unboxing: Nightfall Preview Edition from AEG
Nightfall from Alderac Entertainment Group releases in a few weeks, but AEG kindly sent me a "preview" copy today.  The preview copy of "Nightfall" is just a bare-bones box with the cards and the instructions.  The full retail version will have the card dividers and sufficient space for the rulebook.    Sadly I cannot actually play the game until Saturday, so I will not have a play report or review for a week or two. I know there is a lot of interest in this deck-building game, so here are some images to tide you over.
The box and the manual: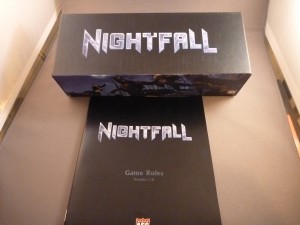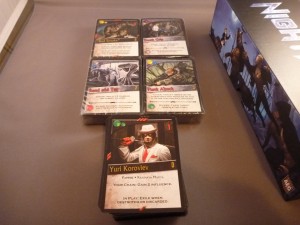 I also did a quick scan of a few of the cards, including the "draft" cards for setup and the damage cards. I am VERY please AEG took my suggestions to heart and made the colors easy for color-blind players. They are deep shades that I have no issues distinguishing. Trask happy!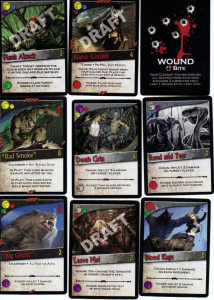 I will get more content up after I have a chance to play "Nightfall."
Trask, The Last Tyromancer