The Ultimate Geek Showcase Showdown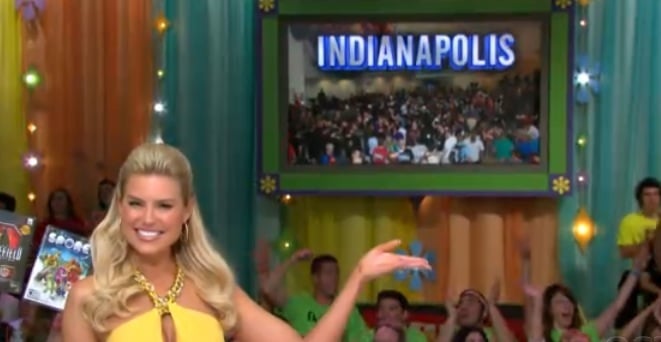 I was alerted to a very interesting happening on Daytime Television yesterday (2/16/11). And by my father, of all people (of course he is retired and can watch daytime TV). On the venerable game show, The Price is Right, they had a rather interesting prize package for their Showcase Showdown.
In addition to a new laptop, video games, and a new car, there was roundtrip airfare, hotel, and VIG passes to Gen Con.
Gen Con? As a prize on a game show? Thankfully a young guy won it, and not a little old lady.
You can view this episode of The Price as Right on CBS.com. The Showcase Showdown starts at about the 30:30 mark.
Of course, it is all marketing. Companies give product to the game show to get airtime. But I think Gen Con missed the mark here. One of the most important principles in marketing, is to target the correct audience. And I have a hard time believing that the Price as Right viewership has that much overlap with Gen Con potentials. The correlation between TV game show and gaming convention would be a dotted line, at best.
What are the reader thoughts? Is Gen Con becoming that mainstream? Is it loosing its cloak of Geekness +5? Is this marketing genius? Or did some just win a trip that they will NEVER forget. 🙂
Stuart