Long have I desired a copy of "Metamorphosis Alpha" by James M. Ward for my bookshelf, but I am unwilling to pay collector prices. Mostly because I feel stupid because I walked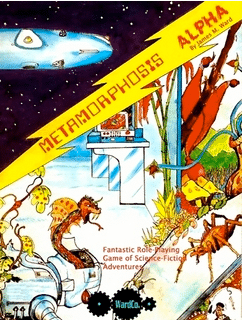 past stacks of this game in book stores back in the early 1980s and never realized its historical significance to gaming. Now, James Ward has reprinted "Metamorphosis Alpha"  through Lulu.com for $14.99. Using promo code "whoashipping" gets you free shipping. Sure, it is not an original printing but you will not mind when you spill soda on your copy either.
See you on the Warden!
Trask, The Last Tyromancer
Filed Under: Role-Playing • RPG