10 Christmas Gift Ideas for a Role-Playing Gamer
Many sites do Christmas gift idea lists, but they tend to lean towards the technological (new TVs) or the classical (Dad needs a new tie!) None give a decent list for the role-playing gamer. Sure, these other lists might help with choosing an RPG gamer's gift, since many RPG gamers are also deeply into tools, technology or other "manly" toys. Well, no more I say! I put together a list of ten items that should jingle the bells of any gamer. I do not earn a dime from any sales of these items, so this list is not a sales gimmick paid for by the marketing department.
AvatarArt is offering a discount for Livingdice.com readers!  Read on for more details.
If you have other ideas, please throw them in the comments.
1. Custom Dice
Nothing says "I am a gamer with disposable income" more than custom dice. Q-workshop has fascinating designs and reasonable prices.
2. Kilts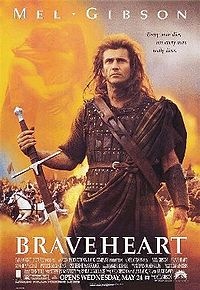 Every major convention has a booth filled with
kilts
. Sadly, most gamers pass them by without a second look. Too bad. Wearing a kilt means one of two things.
A. You saw "Braveheart" too many times and wish you were as badass as a real Highlander.
B. You ARE as badass as a real Highlander and will knock skulls to prove it. Anyone making fun of your "skirt" has a 50% chance of guessing wrong. Go on. Scare the locals. Wear a kilt.
3. Custom Binder for Character Sheets
Admit it. Every gamer has a character binder with some art lifted from a book as a cover. Amateur night is over. Get your binder professionally printed up at Avery.
4. Custom Dice Bag
Custom dice need a custom bag. I am a fan of my leather dice bag, but dicepouch.com can stitch "Gaming Love Machine" into a purple dice bag for those that need to advertise their gamer might.
5. Swords
Yes, it is a cliche, gamers with real swords, but at least you can stab anyone that reminds you of that fact. There are literally dozens of shops that sell replica weapons, but a2armory.com has a nice website.
6. Antique Maps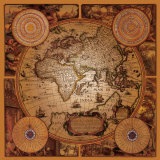 Most gamers I know are actually closet cartographers. Do the gamer you love a favor and send them a framed map of the old world, complete with sea monsters! Art.com has a few, but there are many fine vendors just a Google search away.
7. Custom Character Portrait
Tire of explaining that "Throkgar the Warlord" has a big scar on his face? Throw a custom character portrait on your folder and display his horrible countenance! AvatarArt has some nice samples on their page and the BASIC portrait is dirt cheap at $25.00.
Offer From AvatarArt: LivingDice readers get $5 off their initial commission, while LivingDice itself will get either $5 cash or $10 in AvatarArt credit (which never expires & is fully transferable) for each unique patron they send our way.
So an even better deal + a way to help support a site you enjoy.
8. Buy Something from Indie Press Revolution
Indie Press Revolution has a large assortment of great games and no corporate overlords. Amazingly, companies besides "Wizards of the Coast" actually produce quality role-playing games. Stick it to the man and shop independently!
9. Zuca
Conventions are tiring affairs. Lots of waiting in lines and carrying heavy books  through a 25-kilometer long convention center. A Zuca solves both issues. It is a wheeled cart for your books and a portable chair in one small package. A bit expensive, but cheaper than a new spine after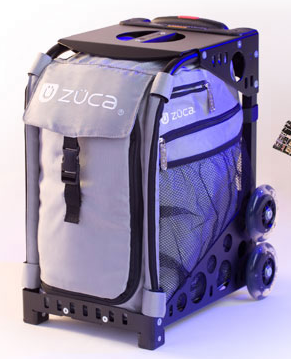 Gen Con.
10. Dwarven Sweat Shoppe Custom Dice Tray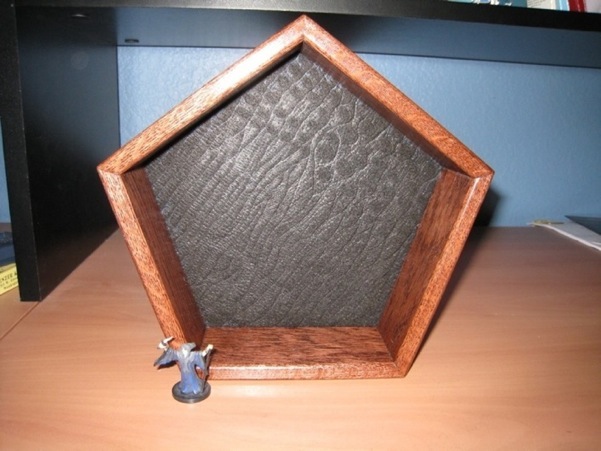 I reviewed these lovely items a few weeks ago and continue to be impressed by its craftsmanship. At about $40.00 for a base model they are a great gift that will see years of use.
Happy shopping!
Trask, The Last Tyromancer