Gencon 2018 Vendor and Exhibitor Link List
Gencon 2018 is just around the corner and once again the only way to see the Gencon 2018 vendor and exhibitor list is an interactive map. Unacceptable! Therefore I present to you the Gencon 2018 vendor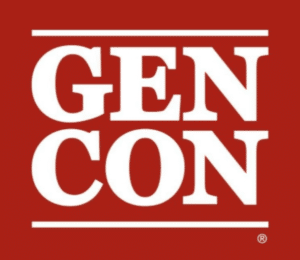 link list. It is as basic as it gets, just a list of links. I pulled it from the official Gencon 2018 map, but if you see any errors or are a vendor that would like to add a short description to their entry (new products, events) please let me know and I will add it.
Good luck and happy shopping!
PS. As a shameless plug,  please check out the new Livingdice.com podcast.  I promise we will never teach you how to "pimp your paladin" or optimize your PC, but we will talk about how to run a great game, leverage history for a better gaming experience and create thrilling plots that will leave your players wanting more. Check us out!
Trask, The Last Tyromancer