D&D Insider Character Creator PC Converter–Your Character as a Web Page!
Haaldaar just sent me a web site that allows you to  upload your D&D Insider character and have it converted to an online viewable version.  All of the data from the character sheet is cleanly organized into a very compact display.  A few words of warning, the site is clearly designed to work on an Iphone screen, so the character sheet is a bit small. It works fine on a regular size screen as well.  Additionally, you cannot update the character in real time (ie hit points) the entire sheet is read only. Regardless, it is well done and tempts me to bring my netbook to my next game just to use the page.
Here is a sample of the character sheet display.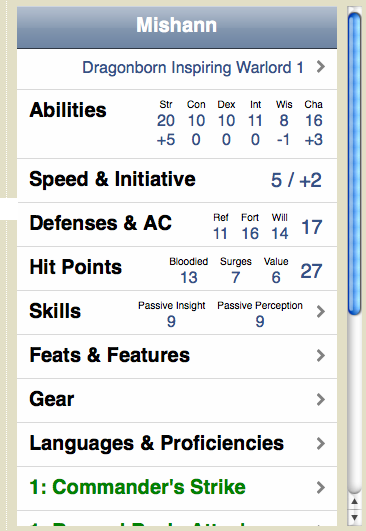 Trask, The Last Tyromancer