Does Character Class Balance Matter in a Role-Playing Game?
Character class balance, the relative disparity (or parity) between different PC types has long been a source of strife among gamers. Usually this is an issue related to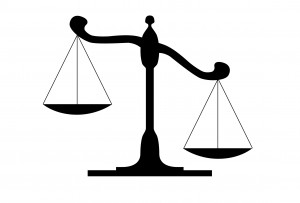 combat efficiency (ie damage dealt or NPCs killed), but some PCs wield skill-based abilities that make them unbeatable in social situations as well.
Rule-based solutions to the  issue lie on a continuum ranging from "don't care about disparate power levels between PCs" (Rifts) to the strictly enforced, Harrison Bergeron classes of 4th Edition Dungeons and Dragons. I am not a fan of using rules to prevent power-balance issue.
Despite personal experience with pettiness at game tables arising from players with perceived "weak" PCs, I think that tolerance of diverse PC power levels in a game is the hallmark of a mature game group that values the story more than combat efficiency or "fairness."
In service to the ongoing plot, some PCs might need to be mechanically  "better" than the other party members.  Take "The Lord of the Rings" as an example. Gandalf is scary powerful in relation to the other characters. He uses magic, fights with a sword and generally kicks ass. Oh, did I mention he killed a Balrog…alone? Gandalf, as a character, wields these powers in service to the story and it is all the better for it.
For me it is not an issue of balance or fairness, it is one of maturity and priorities. Maturity determines if the player can overcome the urge to compare the length of their character's respective swords (figuratively speaking, of course) and priority to value the plot's development above some "fairness doctrine" in combat ability.
Feel free to disagree with me, the comments are open.
Trask, The Last Tyromancer