Is Wyrd Planning A Malifaux Role-Playing Game?
Wyrd Miniatures just posted a "help wanted" notice for some positions at the company and this one caught my eye: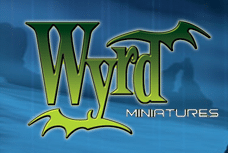 RPG Developer

Wyrd Miniatures is currently looking for a full-time Game Designer – Role Playing Games to work on new and ongoing projects. This position is responsible for creating and developing game systems, as well as content for games throughout our line, with a primary focus on Role Playing Games. This requires a deep understanding of system building and how to develop both for game balance and playability. Be prepared to take on many roles as part of a small and growing company.
Finally! I always thought Malifaux would make a great RPG campaign and I even asked the owners at Gen Con about it last year and got a strong "not yes, but not no either." Although I am making an assumption this is for a Malifaux RPG. It could be for another project, but I sincerely hope not.
Trask, The Last Tyromancer