Help Us Cover the Game Manufacturers Trade Show and Reap the Benefits
I need the help of the greater gaming community for a worthy project. The 2011 Game Manufacturers Trade Show (aka GTS) is the first opportunity for retailers to see the latest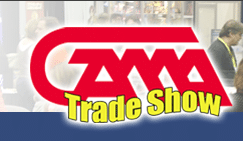 game releases and upcoming offerings from the likes of "Wizards of the Coast," "AEG," "Catalyst Game Labs," "Mayfair," "Green Ronin," "Wyrd Miniatures" and 100 other publishers and vendors of various game accessories. This is a retailer trade show, so the general public does not attend. Happily, I get in as press.
I want to report from the show, as I have done for the past two years, but I need your help.  Livingdice gets good traffic and makes enough to cover hosting fees and the occasional improvement, but does not generate enough to cover a trip to GTS. For the past two years we (myself and my collaborator Stuart) travelled to the show at our own expense.
This year I am asking the greater gaming community for its help in financing our expedition to GTS. Why should you part with your hard earned dollars to support this endeavor? Excellent question. The simple answer is we cover GTS with greater depth and fairness than any other gaming news outlet.  This is not a boast, just a fact. We have over 100 entries on every company at the show, regardless of size and the best list of vendor site links on the web.. No other news outlet provided this level of detail or fairness. Look around at the usual news outlets, you will find plenty of coverage on the big name publishers, but little or nothing on the small and medium companies. We cover everyone.
To finance our GTS 2011 trip, we have a patronage project listed on Kickstarter and hope you will join the effort as a supporter.  The Kickstarter site allows you to post a project, set a goal and then provide rewards to people that contribute. As a supporter, you pledge an amount and if the project reaches it's goal, your money is collected. If the project fails to reach the "funding" level nothing happens and no money changes hands.   My goal is $500, which is actually less than the total cost of the trip, but it does bring it down to an affordable level.
Since this is a patronage project, contributors receive rewards. The rewards depend on how much you contribute to the project and the rewards start at $1.00! Now on to how your reap the benefits as a project backer. Here is the list of rewards: